Pod Salt Nexus Sweet Tangerine Coconut 100ml Shortfill
POD SALT NEXUS SWEET TANGERINE COCONUT
Pod Salt Nexus Sweet Tangerine Coconut transports you to a sun-kissed island shoreline of featuring sweet, citrusy tangerine with tropical creamy coconuts for a well-balanced fruity golden delight.
Explore the complete range of Pod Salt E-Liquids to unearth another world of distinctive fruit and menthol blended flavours.
Specifications
Bottle Size: 100ml of e-liquid in a 120ml shortfill bottle
Nicotine Strength: 0mg
Nic-Shots: Space for two 10ml nic shots
VG/PG Ratio: 70/30
Vaping Style: DTL
Manufactured in the UK
Childproof Cap
Tamper-proof Seal
Easy Fill Spout
Pod Salt Nexus range of shortfill vape juices were created in partnership between Nexus and leading nicotine salt e-liquid brand Pod Salt, blended with a mix of 70/30 VG/PG and available in 20 different fruit and menthol infused flavours, best used with our sub-ohm Vape Kits and Pod Vape Kits.
These shortfill vape juices are supplied in a 120 ml bottle with 100 ml of flavour, leaving enough space for two optional 10 ml nicotine shots to be added, achieving a total strength of nicotine of approximately 3 mg.
Shortfill e-liquids are most commonly created with a blend of 70+ VG, making them thicker than a typical 50 VG blend, which increases cloud production and flavour when vaped at a higher wattage.
70/30 VG/PG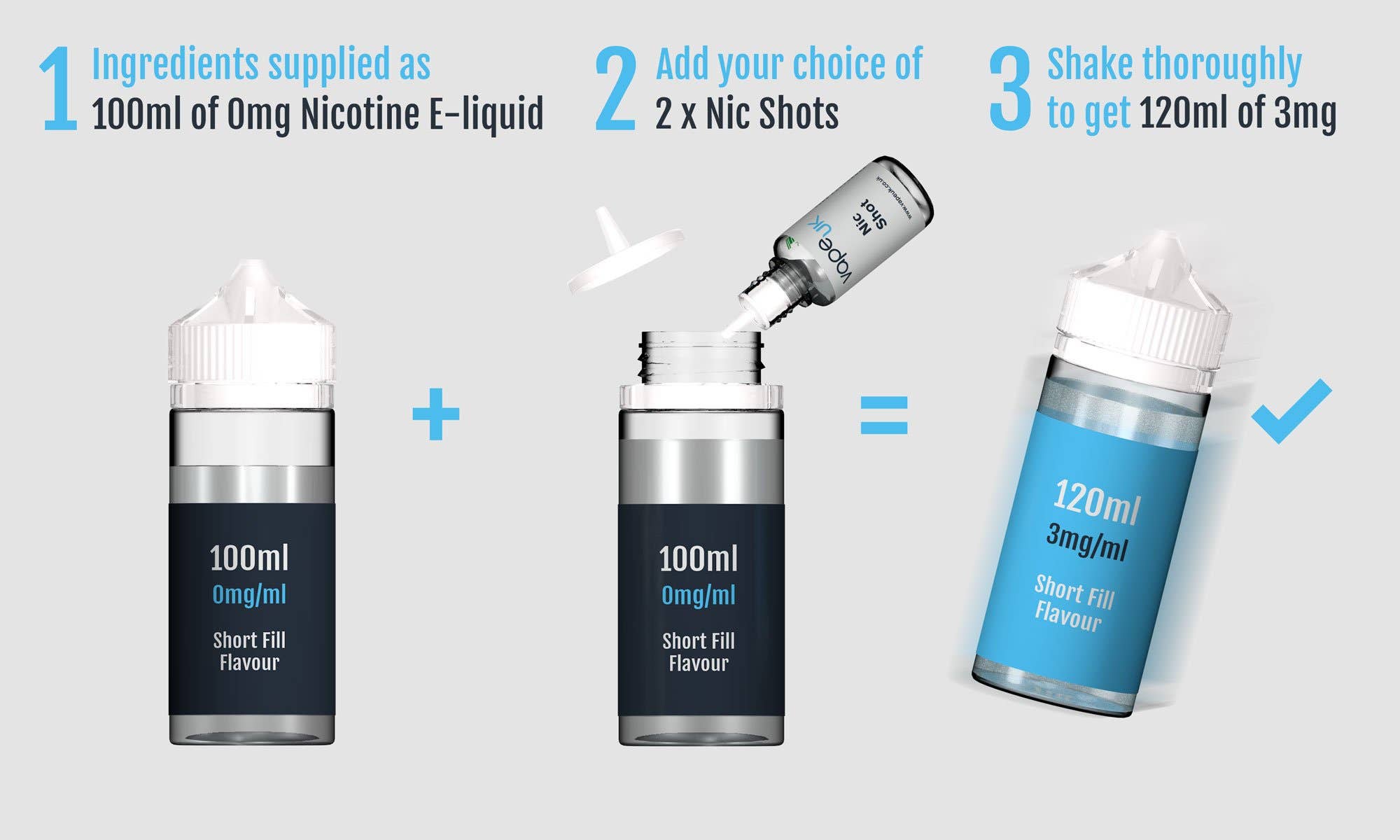 Customer Reviews