Minute Man Vape Grape Berries Ice 100ml Shortfill
MINUTE MAN VAPE GRAPE BERRIES ICE
Minute Man Vape's Grape Berries Ice delivers a heavenly blend of plump, succulent grapes and an array of berries on a glistening bed of chill, crystal-clear ice, a sensory symphony that transports you to sublime pleasure.
Discover the complete range of Minute Man Vape E-Liquids with five more unique and distinctly icy blended fruit flavours created to deliver instant satisfaction.
Specifications
Flavours: Grape, Blueberry, Raspberry, Ice
Bottle Size: 100ml of e-liquid in a 120ml shortfill bottle
Nicotine Strength: 0mg
Nic-Shots: Space for two 10ml nic shots
Manufactured in the UK
Childproof Cap
Tamper-proof Seal
Easy Fill Spout
Minute Man Vape is a UK brand of e-liquid manufacturer with a mission to impact the lives of those wishing to give up smoking, creating fruit blended icy flavour profiles within a mix of 70/30 VG/PG and available in six intensely satisfying flavours, all best used with our sub-ohm Vape Kits and Pod Vape Kits.
These Minute Man Vape shortfill vape juices are supplied in a 120 ml bottle with 100 ml of flavour, leaving enough space for two optional 10 ml nicotine shots to be added, achieving a total nicotine strength of approximately 3 mg.
Shortfill e-liquids are most commonly created with a blend of 70+ VG, making them thicker than a typical 50 VG blend, which increases cloud production and flavour when vaped at a higher wattage.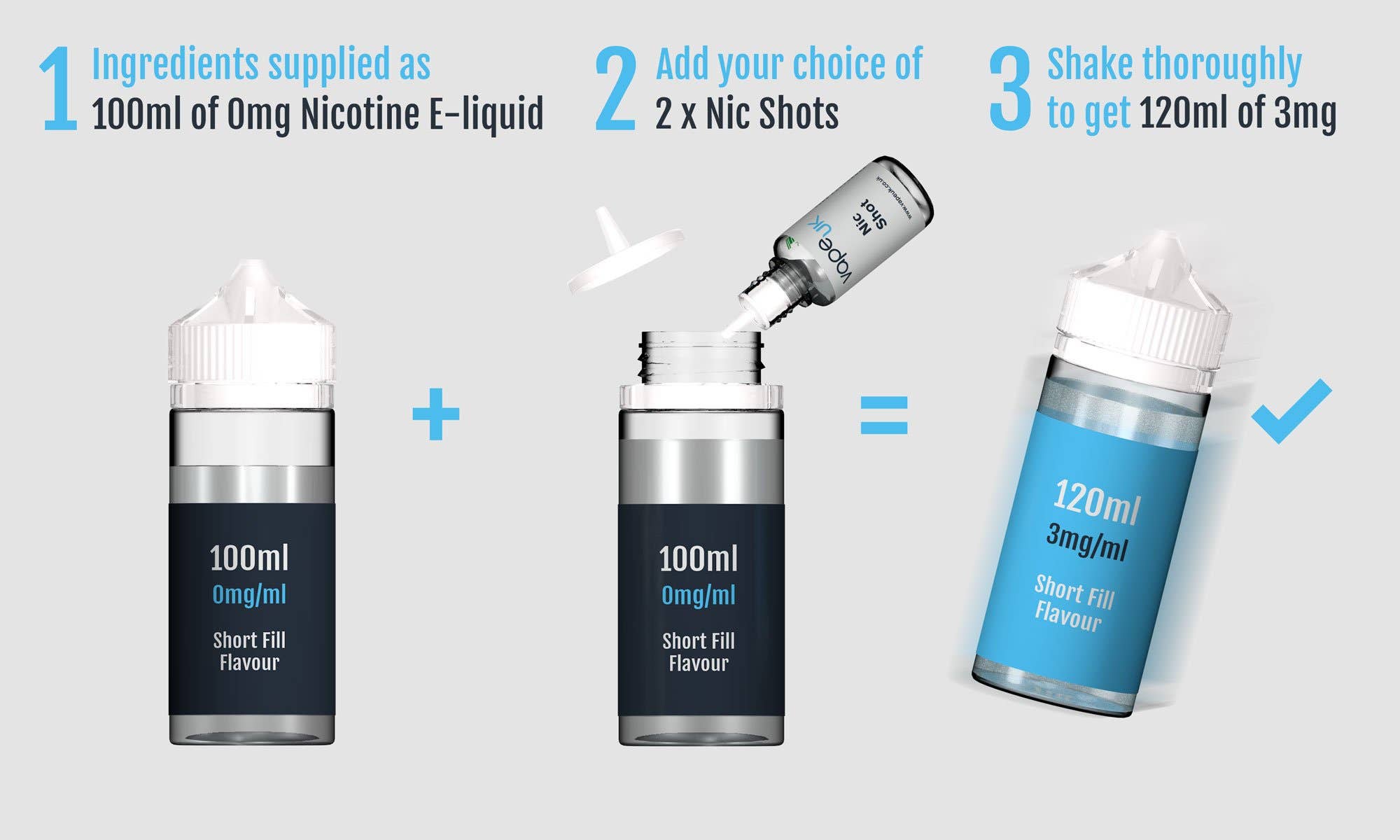 Customer Reviews