Replacement Geekvape Z-Coils for use in the following Geekvape products:
Obelisk 120 FC Kit
Obelisk 200 Kit
Z Sub-Ohm 2021 Tank
Z Sub-Ohm SE Tank
Z Fli Tank
Z-Coils are a push-fit coil design without the need to thread your coil into the base of a tank.
Sold in packs of 5.
Options
The Geekvape Z-Coils are available in seven different coil options for sub-ohm DTL vaping at varying power ranges. Geekvape Zeus coils are constructed from KA1 Kanthal and durable SS316 Stainless Steel.
Z0.15Ω KA1 Kanthal - 80-90w
Z0.15Ω SS316 - 60 - 70w
Z0.2Ω KA1 Kanthal - 70 - 80w
Z0.25Ω KA1 Kanthal - 45-57w
Z0.4Ω KA1 Kanthal - 50 - 60w

Z XM Coils
The new powerful XM coil options offer massive clouds, deep flavour and twice the lifespan of regular coils.
Z0.15Ω XM - 70-85w
Z0.4Ω XM - 50-60w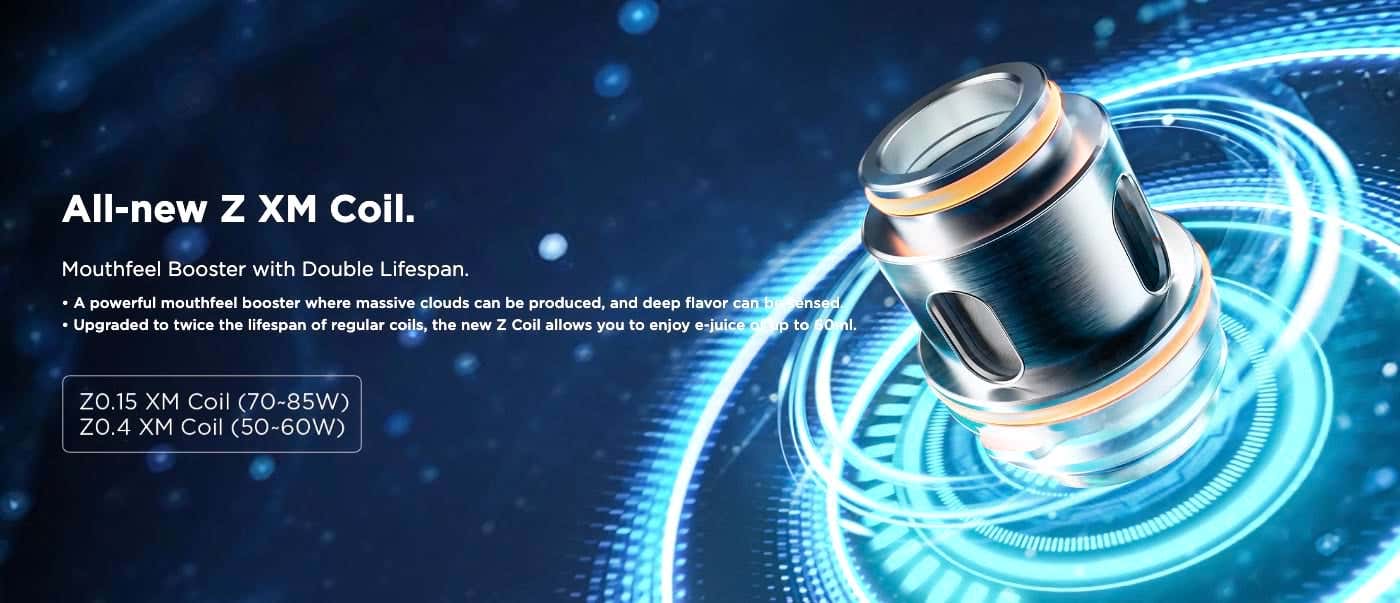 Push-fit
The Z-Coils are a push-fit design of coil, making it super-easy to replace your coil, without the need to screw or unscrew a coil from the base of the tank, like common threaded coil designs.
A key feature of the Z-Coil is the alignment within the base of the tank, where they include two metal tabs that line up with the corresponding cut-outs on the base of the tank. Making sure these tabs are lined up when installing the coil, is key to their installation, before reinstalling the tank base.
The majority of Z-Coil compatible tanks come with a handy coil removal tool, helping you easily remove the coil.

Customer Reviews