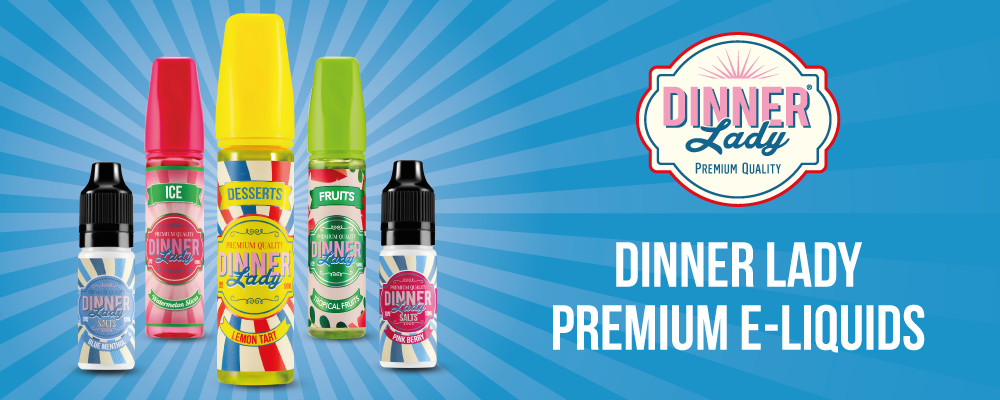 Each of the premium Dinner Lady e-liquids delivers nostalgia in a bottle!
The flavours are perfectly blended to provide fond memories and an outstanding vaping experience.
Fruity flavours that will transport you to your favourite summer holiday destination. Wholesome dessert flavours that taste as good as granny used to make. Sweet and fizzy flavours that will have you pining for the good old school tuck shop.
Whatever your taste, you will be sure to find the perfect blend within the extensive Dinner Lady range.
Vape UK has been a proud stockist of the high quality Dinner Lady e-liquid ranges since the beginning. They remain one of our most popular vape juice brands today.
All Dinner Lady E-Liquids