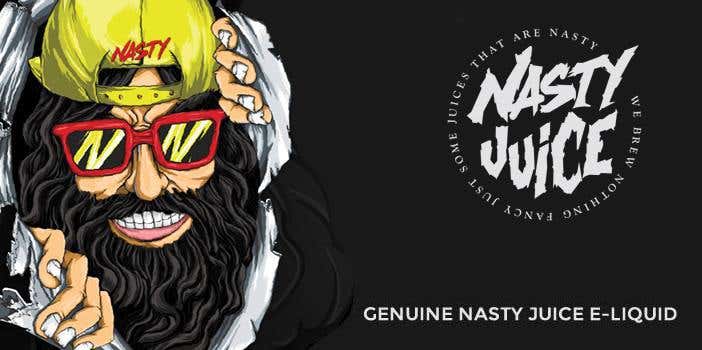 Nasty Juice e-liquid is crafted and perfected in Malaysia.
An established brand in the vape market; Nasty Juice e-liquid was created with the intention of offering big flavours with even bigger clouds.
All Nasty Juices are handcrafted using the highest quality food grade propylene glycol, vegetable glycerin and NicSelect nicotine. The tasty, exotic fruit blends have led to Nasty Juice winning awards, and becoming one of the most popular e-liquid brands available today.
Nasty Juice Original Series E-Liquids
Items 1-16 of 18
Page
You're currently reading page

1
Items 1-16 of 18
Page
You're currently reading page

1