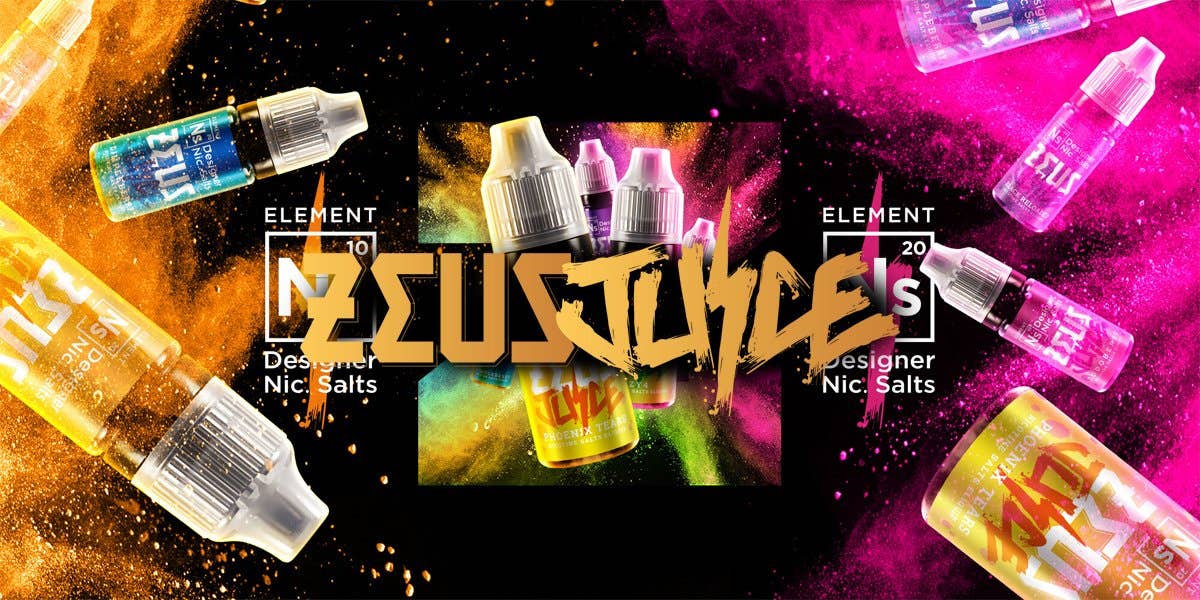 Zeus Juice Nic Salt E-Liquids
Zeus Juice Nic Salts are a range of fruity, menthol and tobacco flavoured eJuices, blended with a nicotine salt mix to ensure smooth delivery.
These salt nic eLiquids are available in both 20mg and 10mg nicotine strengths, and are supplied in a convenient 10ml bottle.
You can read our guide
vaping styles explained
to learn about the differences between mouth to lung vaping and direct to lung vaping.