Drifter Bar Juice Sweet Strawberry Ice brings the sweetest, freshly picked strawberries and throws them together with ice-cold menthol.
Drifter Bar Juice Short Fill E-Liquids, unlike other common short fills, are best suited to low-powered Vape Starter Kits (Mouth to Lung) and Pod Vape Kits.
These short fill vape juices are supplied in a 120 ml bottle, with 100 ml of flavour, leaving enough space for two optional 10 ml nicotine shots to be added, achieving a total strength of nicotine, of approximately 3 mg.
Includes 2 x 20mg Drifter Salt Nic Shots to make 120ml of approximately 3mg strength nicotine, as shown in the illustration below.
50/50 VG/PG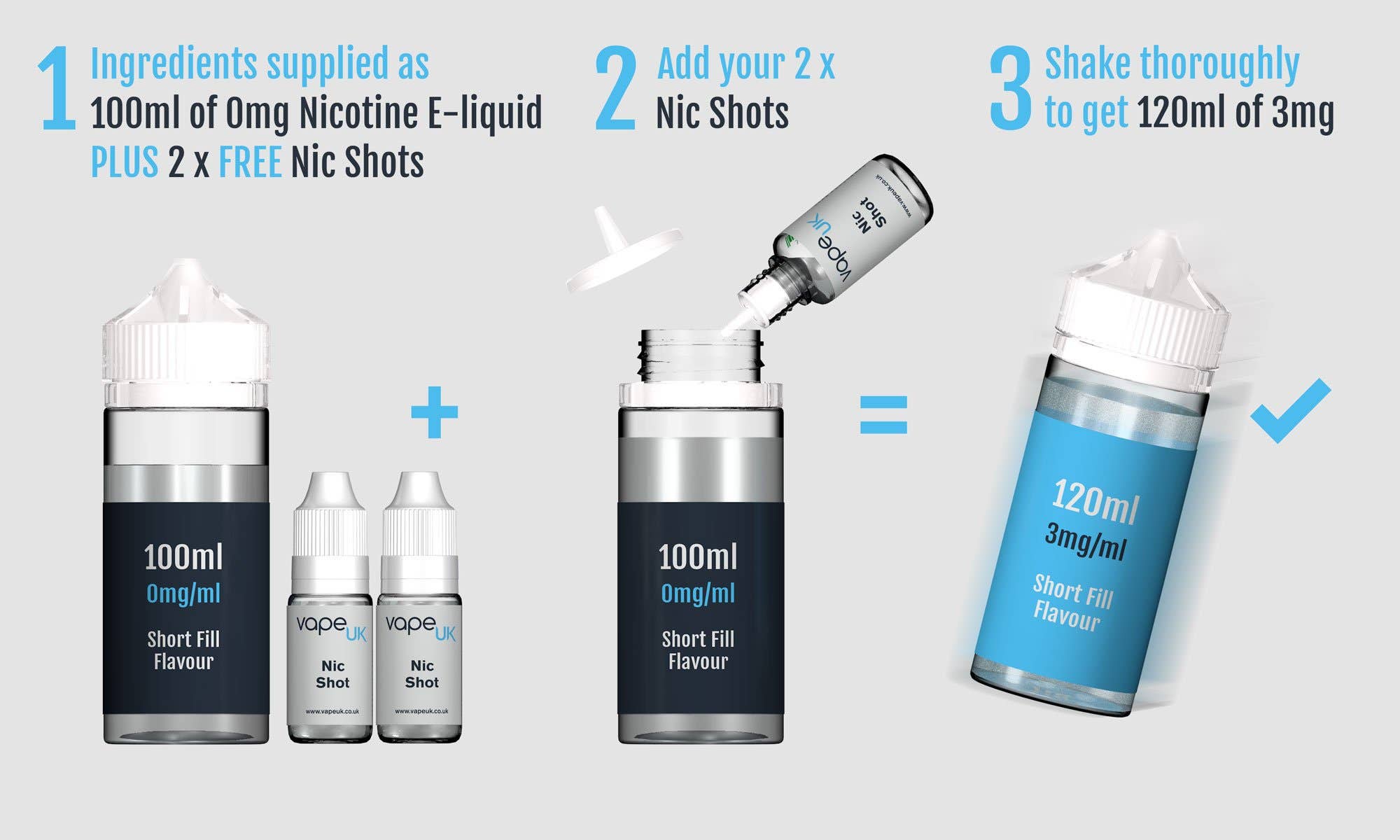 Customer Reviews